We are a community of engineers from different countries and cultures all over the world. During work hours, we build software. After work, we build friendships – from informal gatherings after work to community events with the entire team and everything in between. Read more about what we do to have fun out of the office.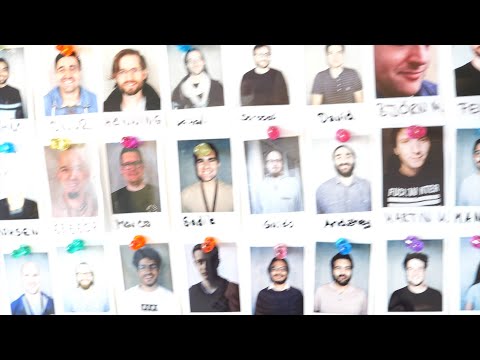 Fun in Hamburg and Lisbon
Our members regularly travel between our engineering hubs in Hamburg and Lisbon – like the newbies from Lisbon who come to Hamburg for their first two weeks of onboarding to connect with our company culture. Obviously, they don't just come to work. Having fun with colleagues and exploring Hamburg is always a popular part of the trip. Most recently, our local members gave them a tour of the city on the beautiful Alster river.
Members from Hamburg who visit our engineering hub in Lisbon take the opportunity to join the Lisbon team's activities – like playing a round of paddle on their most recent trip. Since opening our engineering hub in Lisbon in 2018, it has been particularly rewarding to foster the connection between the members of our two hubs.
Cultural Nights
As a cosmopolitan community, a lot of our members are not native to Germany. We regularly host cultural nights with food and drinks from their native countries – whether it's Syria, Slavic countries, USA, Turkey or Egypt. At our most recent Portugal x Germany Cultural Night, we served Portuguese pastéis de bacalhau and German pretzels.
Sports: Running, Biking, Bouldering, Soccer and More
If you can name a sport, there's probably a freiheit.com member who likes it. We have several groups who organize regular bike trips, play soccer or even train for and run the yearly Haspa Marathon in Hamburg.
Hackertalks
We pride ourselves on the training and the personal development of our members. That's why this list wouldn't be complete without hackertalks, which of course take place during work hours. Every week, engineers at freiheit.com get together to share insights into projects, discover new technologies and discuss ideas. Since they take place on Friday nights, some members enjoy a drink afterwards in our lounge on the 6th floor with a view over the port of Hamburg.
Hash Code Coding Challenge
Every year, freiheit.com members form teams to participate in Hash Code, Google's annual team programming competition. Find out more or solve past challenges on the Hash Code website →.
Board Game Nights
Our engineering teams love tackling complex problems. That's why strategy games like Yggdrasil Chronicles and Mansions of Madness are the most popular at our regular board game nights in Lisbon and Hamburg.
Barbecues and Team Events in our Rooftop Lounge above St. Pauli
Above the roof of the vibrant neighborhood of St. Pauli in Hamburg, freiheit.com members come together in our Rooftop Lounge we call 6forward. That's where we host barbecues, celebrate Christmas or just casually hang out after work. For Easter 2022, the support team hosted a barbecue with meat, vegetarian/vegan and halal options, sides and cocktails for everyone.